Context
The pandemic becomes a point where we all have to adapt from our daily habits. Under the threat of a Covid19 at our doorstep, we've grown to contest our safety in public events. This is why Venhall creates a virtual experience that allows people to enjoy exhibitions from the convenience of their screen.
Goals
A website that can communicate each of Venhall unique selling points and features.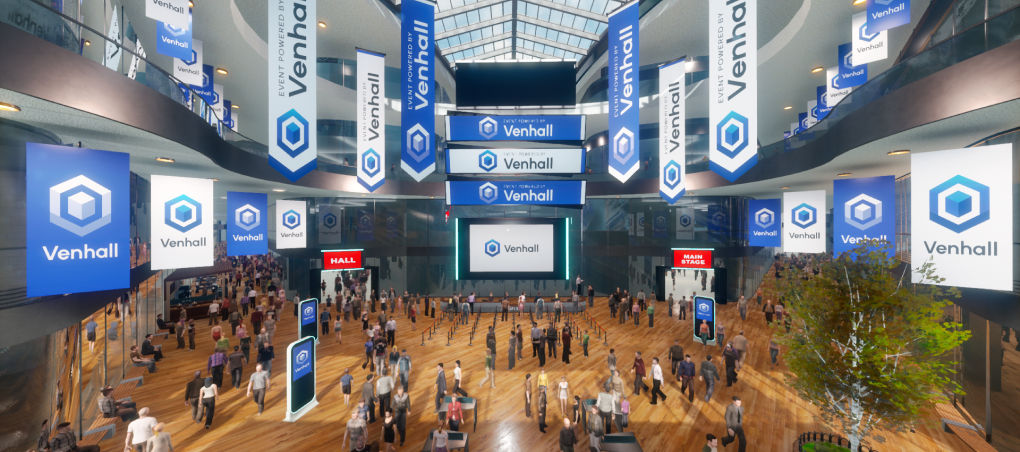 Problem
The world is currently facing digital transformation due to a pandemic. Thus, Venhall provides a solution to cater the need of holding important events virtually. However,
we understand that virtual events remain unfamiliar for most people. Therefore, we need to convince people that virtual events are a new and improved way to organize events during pandemic.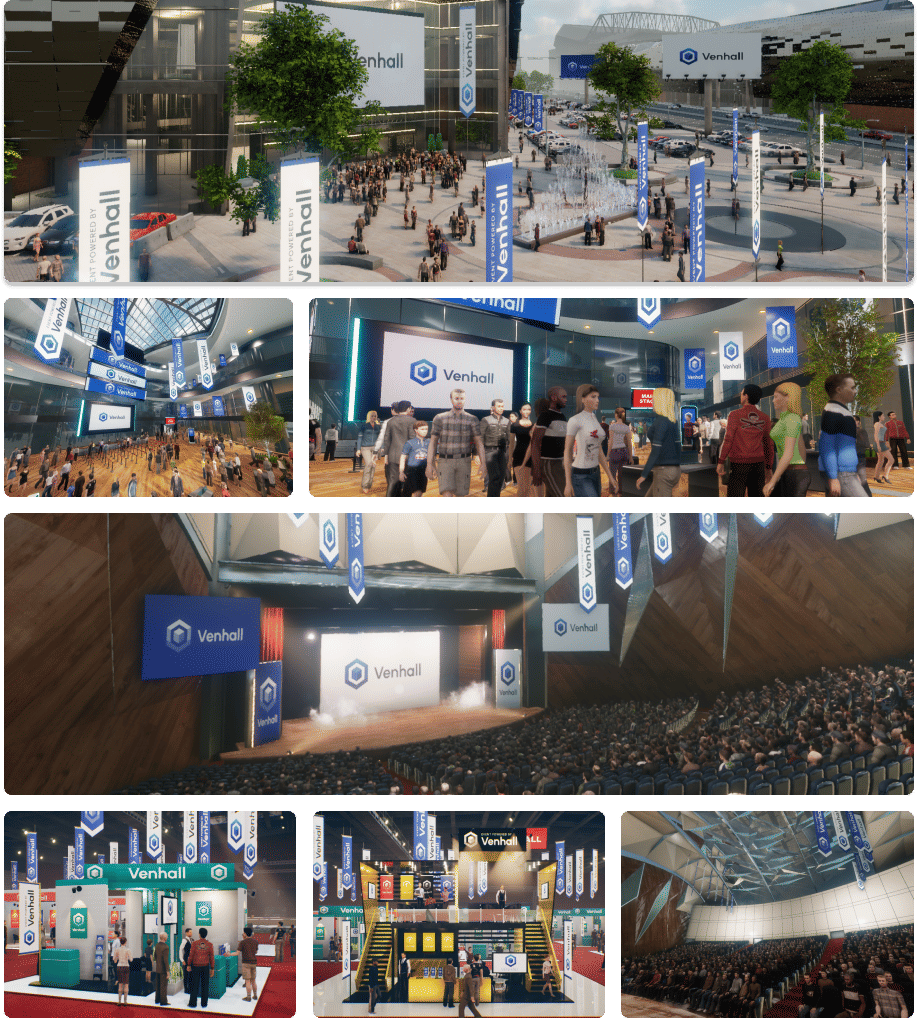 Team & role
UI/UX design – Fajar Riadi
WordPress Development – Fajar Riadi
Graphic design – Tian Andika
Copywriter – Azzura Najmi
Product Manager – Archie Dwisetya
Game Producer – Ihsan Fajari
Marketing – Gabby Aprilia
Outcome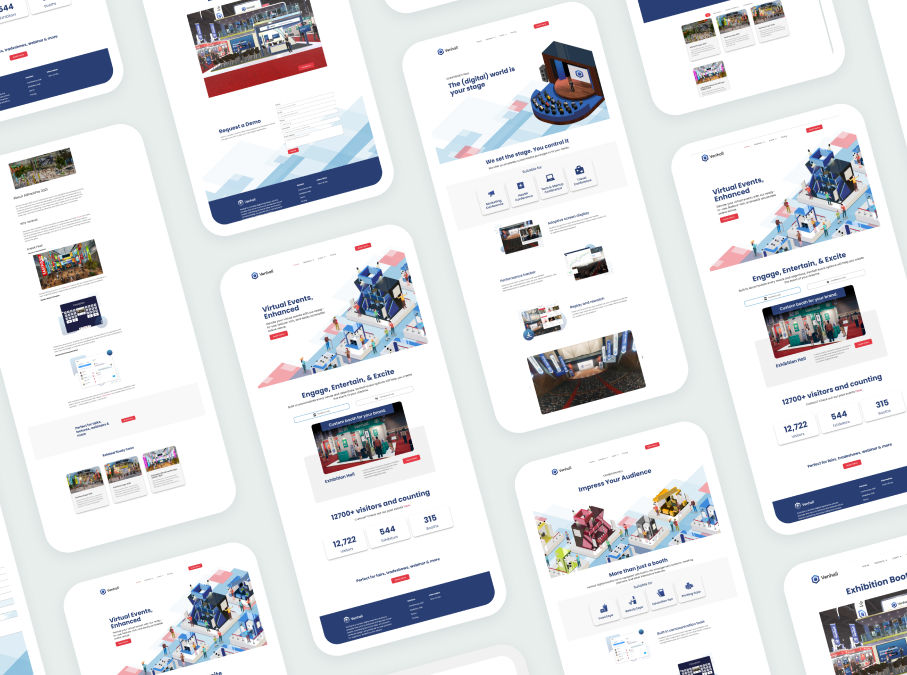 Process
After conducting meetings and gathering information from product managers and other stakeholders, I have found that the biggest challenge of creating this website is generating an immersive experience for users to interact with the virtual booths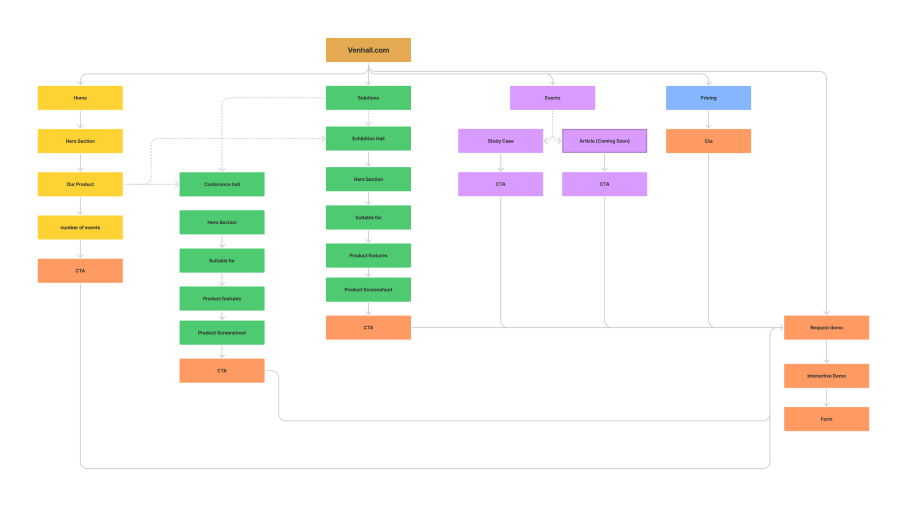 Thus, I focus on several main angles including:
Interactive demo to give some immersive experience of Venhall
Breakdown "Exhibition" and "Conference Hall" into two separate pages, each page will have a summary of the feature, and a comprehensive explanation
Showcase the number of events that Venhall has carried out
Pricing
Call to action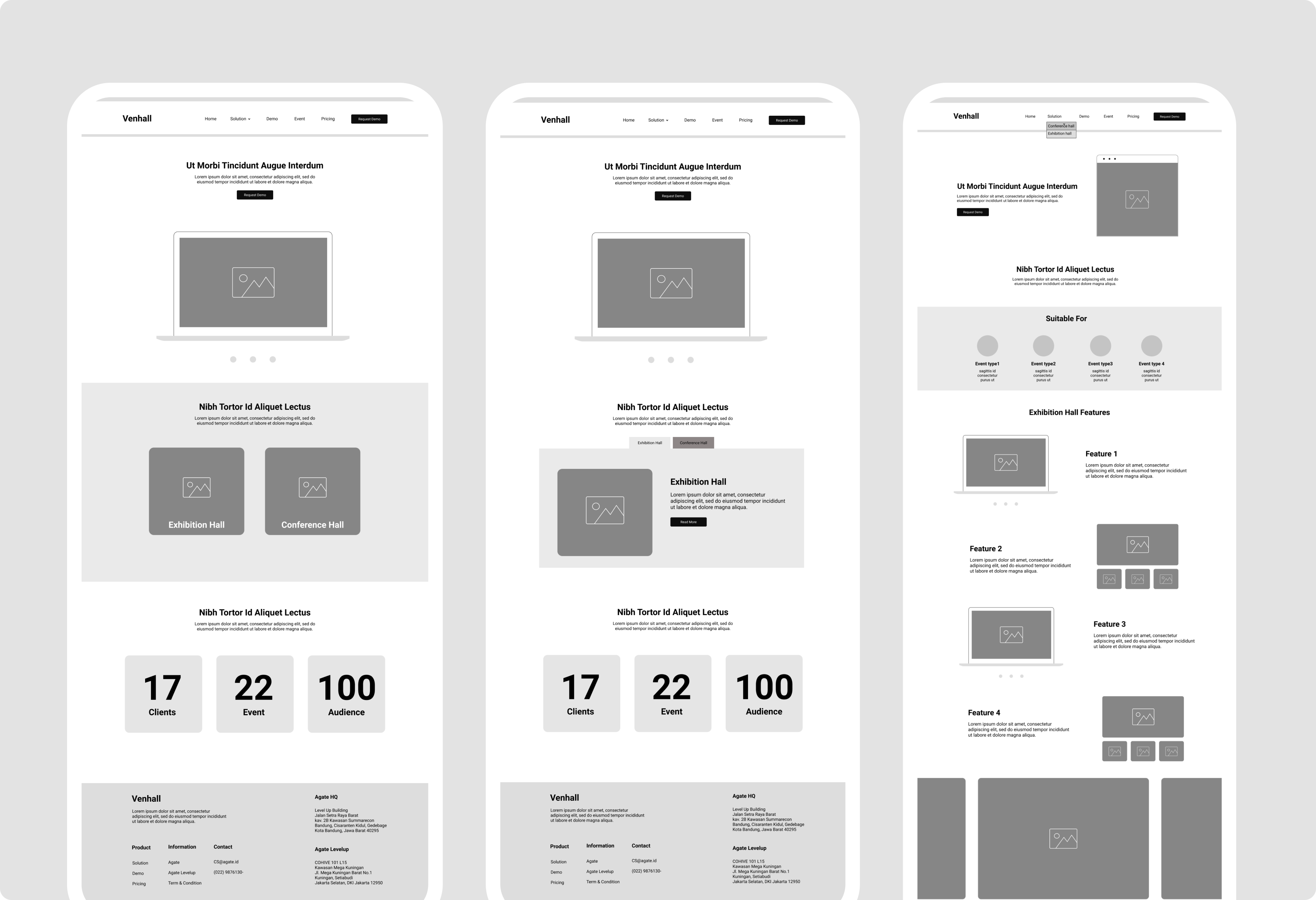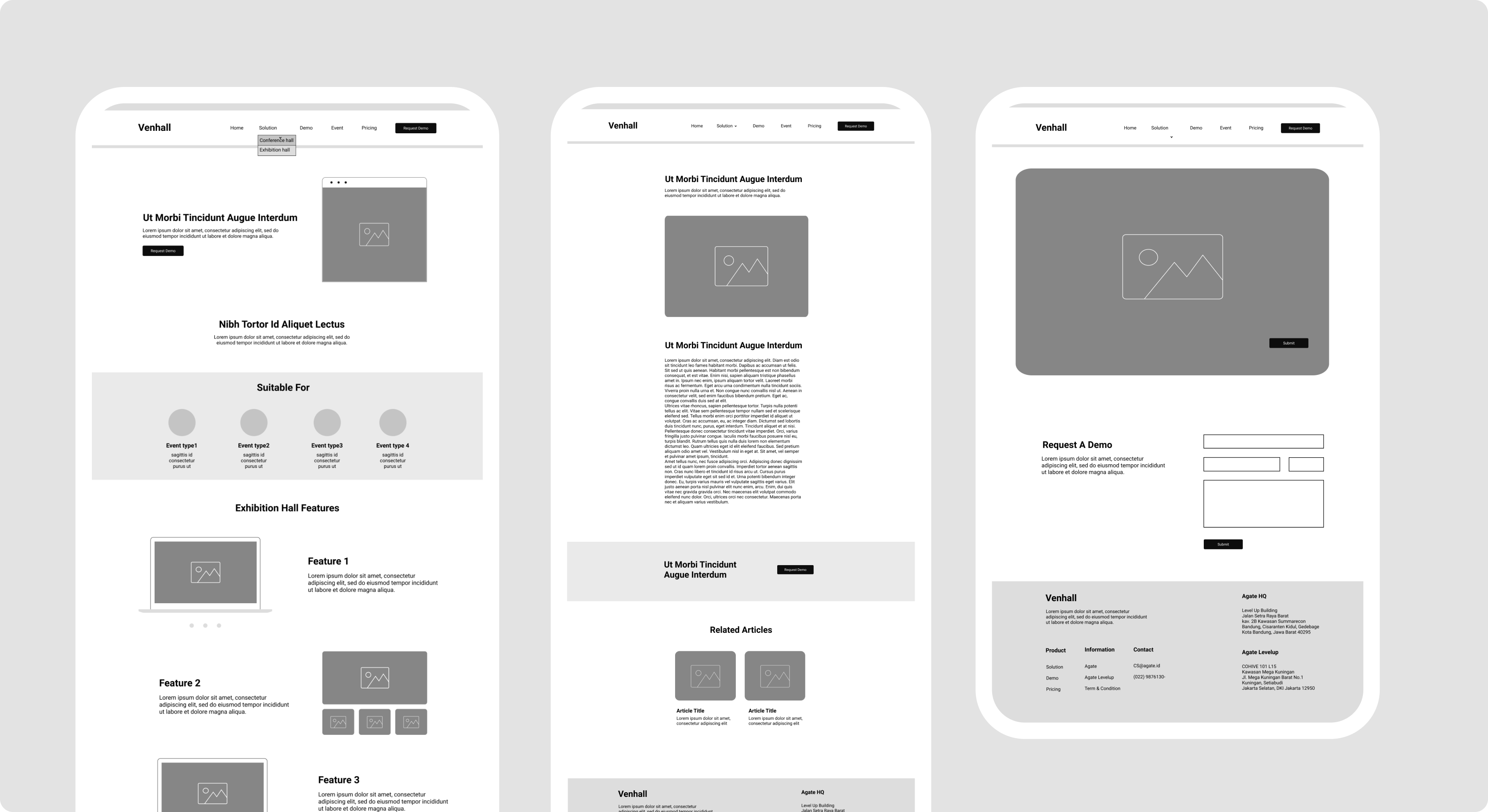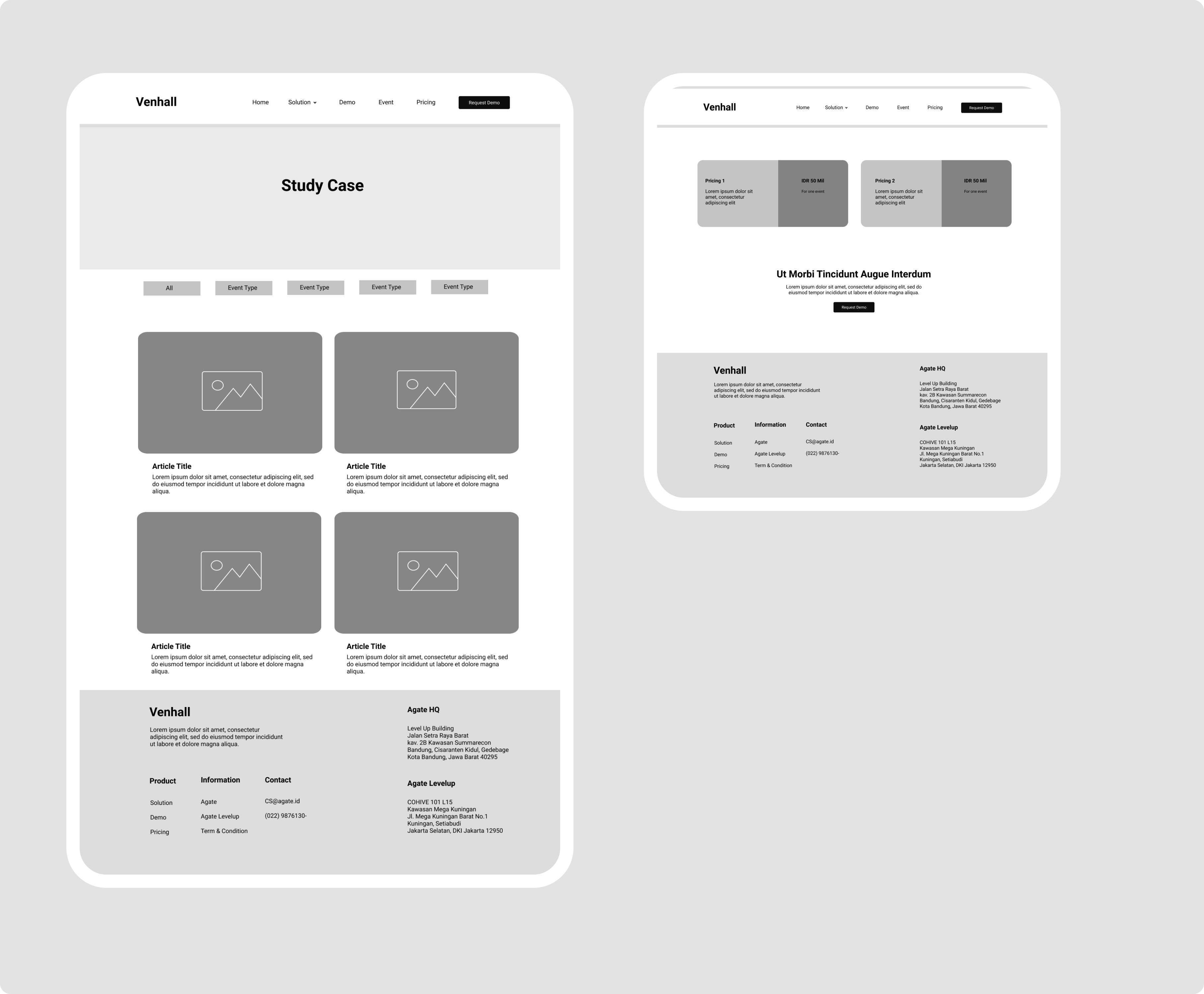 I tried some explorations on the "Our product" section on a homepage
For option 1: I design a rectangle that contains a link to the exhibition page and conference hall page.
For option 2: I design tabs as a navigation widget for switching between the exhibition and conference hall, in which each tab contains a short description and button. Following the feedback, I continue with the second design option.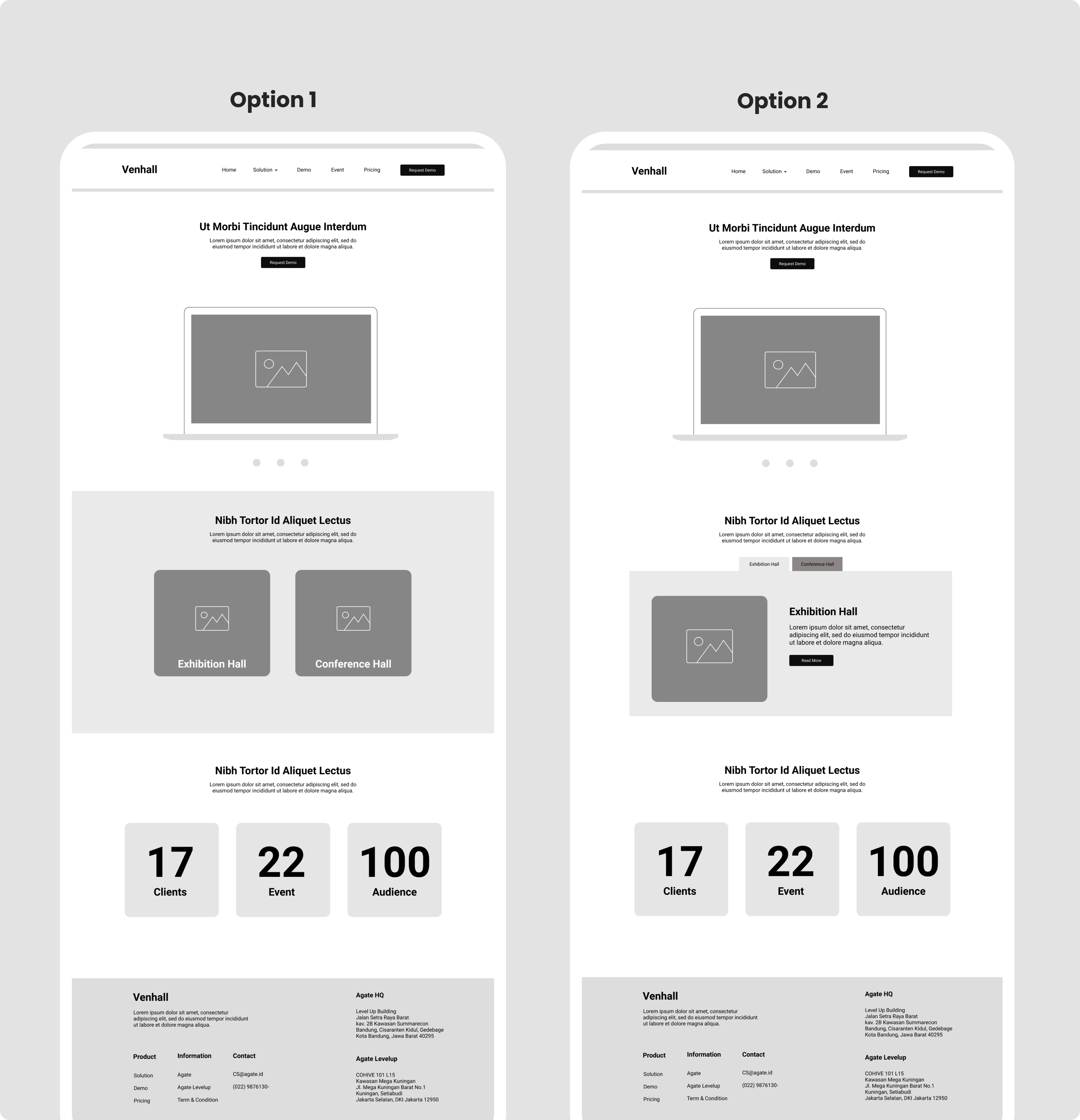 Illustrations
Humans are mostly visually and aesthetically driven, thus it is essential to create an engaging illustration representing major Venhall booths. In collaboration with a graphic designer,
we tried to create 2 types of visuals to communicate Venhall branding visually to the audience, depicting similar guidelines of: friendly and semi-casual.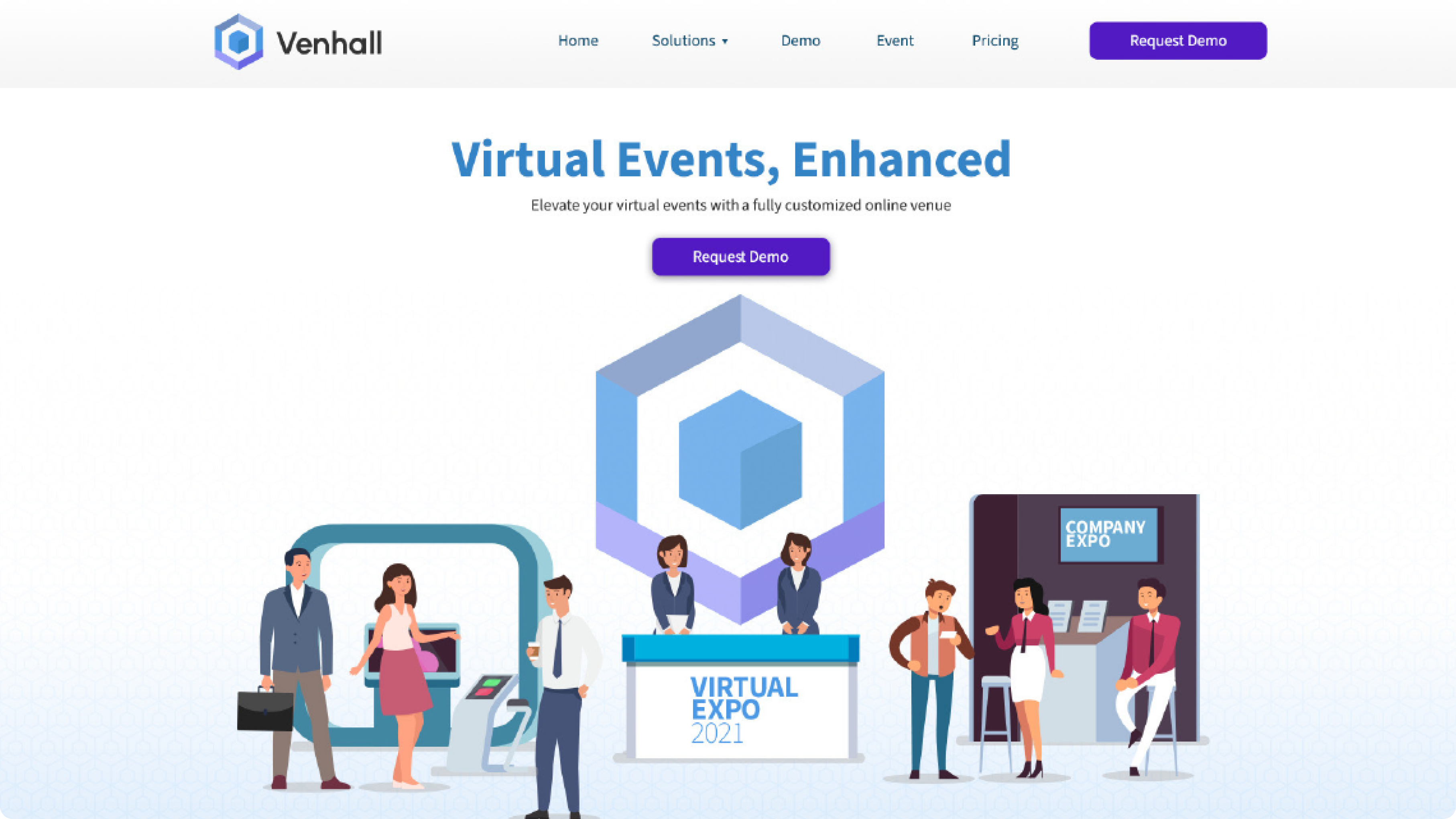 Following the feedback and discussion with the team, our final decision will use an isometric flat design.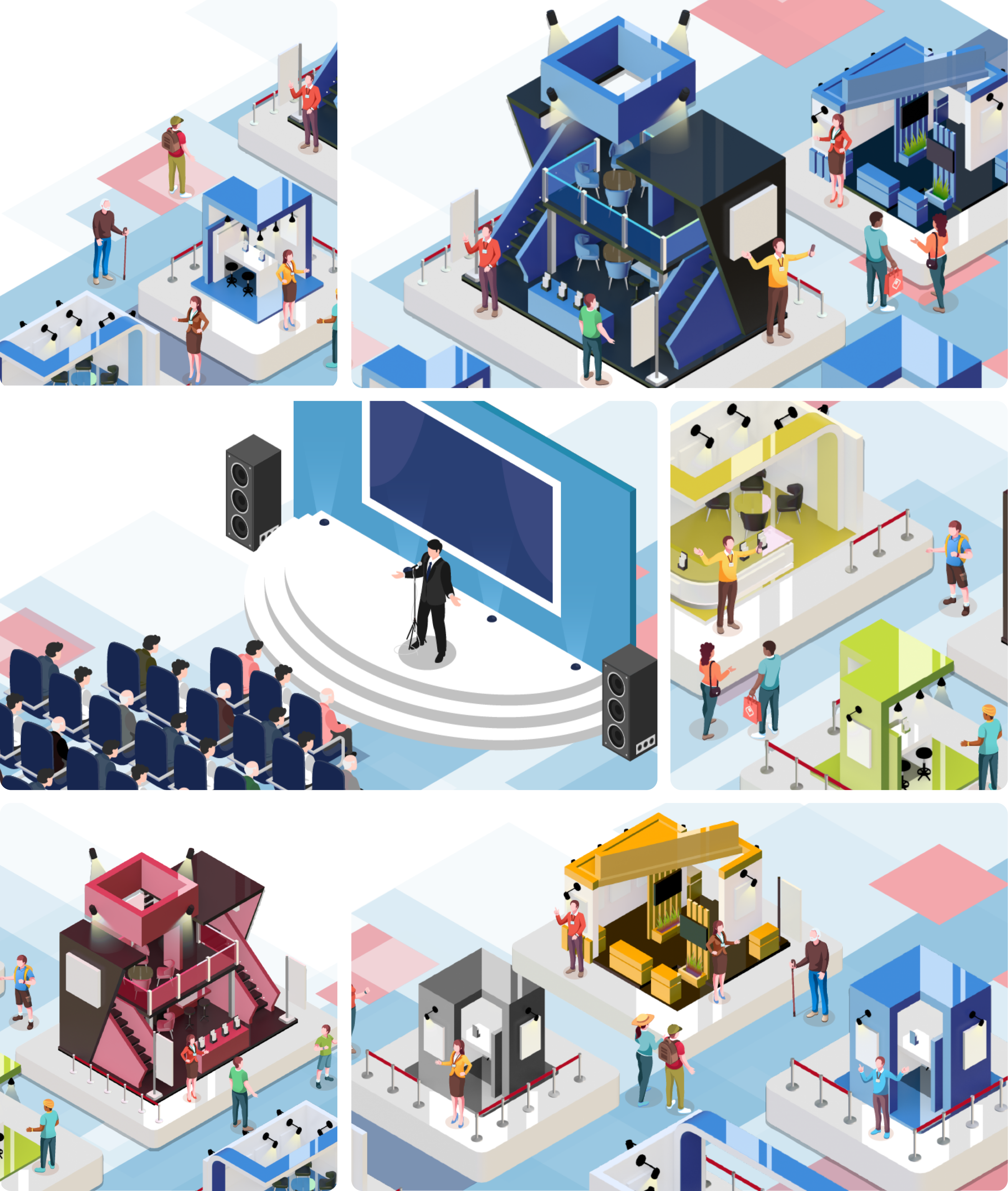 Icons
The icon has multiple objectives, that it should greatly appear in multiple sizes of digital displays from the small to big screen. In addition, the icon must be easy to read and understand for older people. The strategy is to make filled type icons.
The Experience
What does the user feel when they try the booth on Venhall? They can pan, zoom in/out, click the button to the information, watch the video, and even play a mini-game. This experience exhibits the product performance when potential clients visit this website
Key Learning
Some of the things that I learned from the project is to navigate how the site will generate sales, thus the marketing message will be the key to the content itself. In sum, establishing brands' voices, colors, typography, and use of assets such as logos and images will help define the brand.